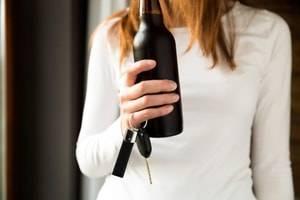 When an officer pulls over a driver for suspected drunk driving, he or she makes no distinction over whether the suspect is male or female. The decision to charge a suspect with DUI stems from a variety of factors, such as a breathalyzer, blood alcohol test, or behavior indicators. If the breathalyzer returns a blood alcohol concentration number of 0.08 percent or higher, charges are likely to follow.
However, research shows that women are more likely than men to incur a DUI charge when drinking the same amount of alcohol.
Explanation of Functional Tolerance
Alcohol affects everyone differently, which is the result of a variety of elements that have little to do with whether someone is a "lightweight" when it comes to handling his or her alcohol. Having a functional tolerance to alcohol may enable a person of the same sex, weight, and age to have the same amount of alcohol but perform at a higher functioning level, which may prevent an initial traffic stop; when comparing breathalyzers, an equal BAC results in identical charges.
...