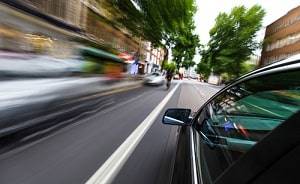 Getting a speeding ticket is never pleasant, but if it happens to you, you may at least expect that the worst that can happen is you will have to pay a fine. However, in some situations, speeding in Illinois can result in significantly greater penalties, including criminal charges. It is important to be aware of the extent of the consequences you may face for speeding so that you can determine whether you need an attorney to help you contest the charges.
When Is Speeding a Criminal Offense in Illinois?
The severity of possible penalties for speeding depends on how far above the speed limit you were traveling and the area in which the violation occurred. In general, speeding offenses that can result in Illinois criminal charges fall under the category of aggravated speeding, which is defined as driving more than 25 miles per hour over the posted speed limit. Specifically:
Traveling between 25 and 35 miles per hour above the speed limit is a Class B misdemeanor, with potential consequences including up to six months of imprisonment and up to $1,500 in fines.

...