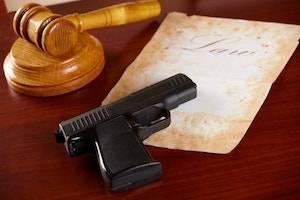 Owning a firearm is a constitutionally protected right. However, each state has unique gun laws that can be challenging and complicated. Consulting a DuPage County criminal defense attorney can help you understand what your rights are to defend a weapons charge.
Illinois has several requirements that one is bound by to legally own a firearm. Illinois requires people without concealed handgun permits to get a firearm owner's identification card (FOID) in order to legally purchase a gun or ammunition. The process will require you to submit to a background check. You will have to wait 24 hours from the time you buy a long gun to take possession of the firearm, and 72 hours for a handgun.
Safety Standards
Illinois law prohibits a federally licensed firearms dealer from manufacturing, selling, or delivering a firearm to an unlicensed buyer. It is also illegal to sell a handgun with a barrel, slide, frame, or receiver manufactured with a non homogeneous metal that melts at a temperature less than 800 degrees Fahrenheit.
...