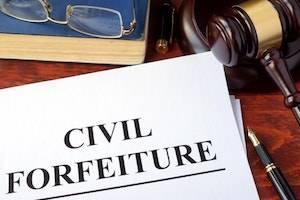 A man who worked at his brother's hardware store was convicted of using an iodine-based product sold at the shop to make methamphetamine. The Supreme Court of the United States held that he would not be required to forfeit profits that he never earned. The Supreme Court held that a person cannot be held jointly and severally liable for property gained by another conspirator for civil forfeiture.
At trial, the court ruled for Terry Honeycutt, the man who worked at his brother's store and managed sales and inventory. The federal government was requesting that the man pay $270,000, which the government alleged was the hardware store's profits from the product used to manufacture methamphetamine. Honeycutt, however, was a salaried worker and had no financial interest in the company.
Authorities argued that the bedrock principle of conspiracy liability applied. The policy the government was relying on mandates that conspirators are legally liable for each other's actions inside the conspiracy. The United States Supreme Court disagreed with the government's argument stating that their position did not account for the plain text of the forfeiture law.
Civil Forfeiture
...