The Racers Law Group

Tenacious Defense Attorneys Who Understand Motorsports and Racing
When you are accused of any crime, the attorney you choose can make have a significant impact on the outcome of your case. You want a lawyer who not only understands the law but one with whom you can really relate. It is important to find a legal professional who shares your values and recognizes the potential effect your case can have on your life and your livelihood.
At The Racers Law Group, we have a special connection to race car drivers and motorsports enthusiasts and are prepared to help when criminal charges threaten to limit your opportunities and damage your career.
Understanding Your Specific Needs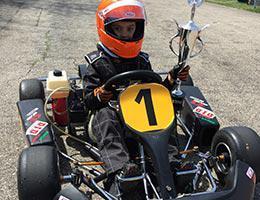 The world of auto racing, and motorsports, in general, is one unlike any other. It is one that thrives on cutthroat competition and pushing mental and physical limits. The speed and exhilaration of the track on race day cannot be duplicated anywhere else. At our law firm, motorsports is part of who we are. Founding Attorney Dion U. Davi has personally experienced the thrill behind the wheel as, in addition to being a racing enthusiast, an amateur racer, driving/racing instructor, and the father of young, promising driver. No matter what type of charges you may be facing, he can offer his unique perspective to meet your needs as a racing professional.
For many racers, especially those at higher levels of competition, maintaining a solid reputation is critically important to a career, as such standing takes years of relentless work and dedicated sacrifice. With decades of involvement in the motorsports industry, Mr. Davi and his team recognize the potential damage and consequences that criminal charges alone can have, let alone a conviction. We also understand the importance of public opinion and are equipped to help you take the necessary steps to safeguard your career and your good name.
Legal Professionals Helping Racing Professionals
Our team also recognizes that racing professionals and enthusiasts face a variety of off-track challenges, as well. The Davi Law Group, LLC can help meet some of those needs by offering counsel related to estate planning, family law, divorce, adoption, and traffic violations, customized to match your lifestyle.
While aggressive risk-taking will always have a welcome home on the track, there is no place for recklessness in a criminal matter. Whether you are facing charges of driving under the influence (DUI), drug possession, domestic violence, or any other illegal activity, the penalties can be severe, both personally and professionally. At the Racers Law Group, our attorneys realize that criminal proceedings can affect not only your personal freedoms, but your existing contracts, sponsorships, and business relationships. We have the experience and legal aptitude to help you find the best possible resolution while protecting your career opportunities and your livelihood.
If you are a motorsports professional and are potentially facing criminal charges, contact our office today. In addition to our own vast resources, we also have access to a nationwide network of industry insiders and attorneys to assist with all aspects of your case. Your future and your career are too important to entrust to just anyone. Schedule a consultation today by calling 630-580-6373 and make us a part of your team.