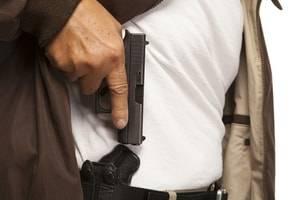 There are over 16 million active concealed carry licenses in the United States; almost 250,000 are Illinois licenses. With all of these licenses comes the responsibility to adhere to both local and state laws, without putting anyone in danger. Mistakes are common, especially in the period shortly following licensure. However, when armed with a deadly weapon, these mistakes must be eliminated or kept to a minimum. Concealed carry mistakes can be harmless, but they could also be fatal under the right circumstances. Avoid potentially severe implications by avoiding these common carry errors.
Exposing Your Weapon
Concealed carry is precisely that: concealed. Therefore, if you are wearing your firearm on your body, ensure it remains hidden at all times. Also, be cautious of printing, which is when a shirt presses against a weapon leaving a print, making everyone aware of the gun's presence. Although this mistake happens without malicious intent, it is best to avoid it. Most people are oblivious to their surroundings; however, if you bend over and your weapon flashes, someone may notice. When a person does notice, and it takes him or her by surprise, the following call to emergency services is likely panicked and will result in a swarm of police officers.
Checking or Touching Your Firearm
...