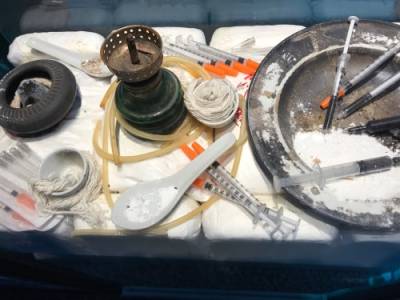 While getting caught with drug paraphernalia is typically considered less serious than a drug possession charge, that is not always the case. It is illegal to possess drug paraphernalia in Illinois, and penalties can be severe and costly, regardless of whether it was discovered along with narcotics.
What Is Drug Paraphernalia?
Illinois' Drug Paraphernalia Control Act defines drug paraphernalia as equipment or materials (other than those used to produce methamphetamine, which is covered in the Methamphetamine Control and Community Protection Act) intended to plant, grow, harvest, test, store, conceal, or consume a controlled substance. Related devices used to smoke marijuana, cocaine, hash products, synthetic drugs, or other substances include various forms of pipes and bongs. Also included are drug manufacturing kits, testing equipment, and cutting agents.
Drug Paraphernalia Charges
...