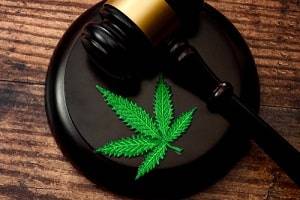 January 1, 2020, was a landmark day in Illinois since it marked the legalization of marijuana for recreational use in the state. Currently, marijuana is treated much like alcohol, in that adults over the age of 21 are allowed to possess and use certain amounts of the drug, but they are prohibited from driving while intoxicated. However, even though marijuana has been legalized, people should still be aware that violations of the state's laws could lead to charges of drug possession or other criminal offenses.
Potential Marijuana-Related Charges in Illinois
Currently, Illinois residents over the age of 21 are allowed to possess up to 30 grams of raw cannabis, up to 5 grams of cannabis concentrates, or cannabis-infused products with up to 500 milligrams of THC. Non-Illinois residents can possess half of these amounts. Authorized medical marijuana users may possess up to 2.5 ounces of raw cannabis or products containing cannabis during a 14-day period. Cannabis and products containing cannabis must be purchased from a licensed dispensary. When transported in a vehicle, marijuana must be kept in a sealed container.
Possession or use of marijuana that falls outside of these legally allowed uses may lead to criminal charges, including:
...