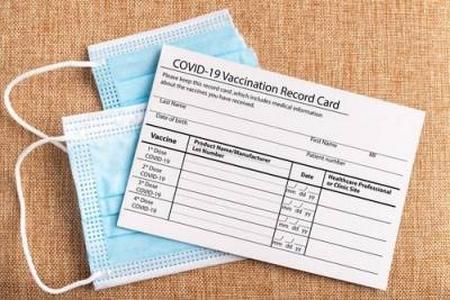 A recent story about an Illinois woman's arrest in Hawaii for using a fake vaccine card went viral across media outlets and social media platforms. While some readers of the story found certain details of the case humorous, the charges she is facing and the potential penalties if she is convicted are anything but.
Counterfeit COVID-19 Vaccine Card
According to details released by the Honolulu Police Department, the Oak Lawn, IL woman arrived in Hawaii on August 23. Hawaii has a mandatory 10-day quarantine for all visitors to the state, unless the visitor can provide proof they are vaccinated. The woman uploaded a COVID-19 vaccine card to the state's Safe Travels Program website; however, that upload was flagged by authorities on suspicion of being counterfeit.
One reason why the card was flagged is that the type of shot on the card was listed as "Maderna." The actual spelling of that shot should be "Moderna." When authorities looked further at the information provided on the woman's form, there were signs that raised more red flags, including her failure to list what hotel she was staying at and false departing flight information. The woman also said she received her vaccine in Delaware, but when authorities checked, that state had no record of her in their system.
After ignoring all attempts to contact her, the woman was arrested a week later at the airport as she was getting ready to board a flight back home.
...