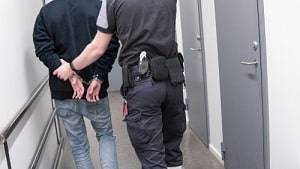 While the holiday season is usually a time of peace and joy, running into trouble with the law can cause difficulty for a person and his or her family during this time. Theft is an issue that can affect many people during the holidays, and it can take multiple different forms. Retail theft often increases during the holiday shopping season due to crowded stores. Package theft, in which items are stolen from a person's porch or doorstep, is also likely to occur during the holidays, especially in 2020, when many people are shopping from home due to the COVID-19 pandemic. Those who have been accused of committing theft should be sure to understand the specific criminal charges that may apply, and they will want to secure legal representation from an experienced criminal defense attorney who can help them determine how they can achieve a positive outcome to their case.
Criminal Theft Charges in Illinois
The penalties for a conviction on theft charges will depend on the circumstances of the theft and the value of the property that was allegedly stolen. Under Illinois law, a theft involving property that is not taken directly from a person is a Class A misdemeanor if the value of the goods is $500 or less. However, for goods valued between $500 and $10,000, this type of theft is charged as a Class 3 felony.
When considering charges of package theft, the value of items that were allegedly stolen will often fall under $500, and a conviction can result in a prison sentence of up to one year and fines of up to $2,500. However, if a stolen package contained electronics or other goods worth more than $500, a conviction could result in a prison sentence of two to five years and fines up to $25,000.
...