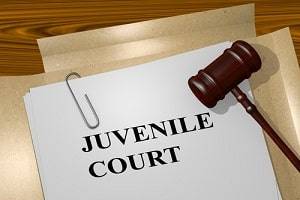 Being arrested and charged with a crime can be a frightening experience for anyone, but it can be especially worrisome for minors. Children who are still maturing may make mistakes without realizing the consequences of their actions. Unfortunately, juvenile offenses can impact a child's future, affecting his or her ability to find a job or pursue education. Juvenile theft is one of the most common charges that minors may face, and parents will want to understand the procedures that will be followed in juvenile courts and the potential consequences their child may face.
Juvenile Court Cases Involving Theft
Minors may be charged with multiple different types of theft. Charges related to shoplifting or retail theft are among the most common, but children may also be arrested on suspicion of offenses such as motor vehicle theft or theft of property. The severity of the charges will depend on the value of the property stolen. For example, retail theft of items valued at $300 or less is a Class A misdemeanor, but retail theft of property worth more than $300 is a Class 3 felony.
When minors are arrested on suspicion of theft, they will be taken into police custody. In some cases, officers will choose to release a child without charging him or her with a crime, or they may give a child a "station adjustment" in which he or she is released to the parent or guardian without being formally charged with a crime as long as he or she meets certain conditions, such as performing community service.
...