Can an Illinois DUI Cause Problems in Other States?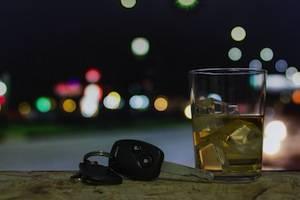 Driving under the influence of drugs or alcohol can result in life-changing consequences if caught in Illinois. To keep streets safe from impaired drivers, state lawmakers have passed a series of bills making Illinois DUI repercussions among the harshest in the nation.
Although not as strict as Arizona, as shown in recent rankings, Illinois is far from being as lenient as South Dakota—the most forgiving of DUI consequences. The thought of moving to a new, more lenient state crosses the minds of many who face DUI allegations. Is this a viable option if someone is looking to protect his or her future?
Consequences
If you have received a DUI while driving within the state of Illinois, or if you have been driving in another state using an Illinois driver's license, an automatic statutory summary suspension will begin. The Secretary of State issues a suspension after a failure of chemical testing or a refusal to chemical testing. A suspension is only a temporary loss of driving privileges and may be sorted out during a court hearing. It is entirely possible to be found guilty of DUI and to have the suspension rescinded by a judge, or vice versa after the hearing. Additionally, with new laws applicable as of 2016, a Monitoring Device Driving Permit may be approved to regain the use of your vehicle. Other penalties for a first-time offense include:
Up to one year in county jail;
Fines of up to $2,500.00; and
Applicable court fines and fees.
Your Travel Plans
A loss of driving privileges is automatic with an Illinois driver's license, regardless of the location of the incident. If you are in another state, Illinois will further revoke your driving privileges until you resolve the matter. This automatic revocation disables any opportunity at obtaining a driver's license for another state and avoiding the incident. With that being said, there are options to have your case reviewed by the Illinois Secretary of State. These alternatives are:
A live, in-person hearing in Illinois; or
A mail-in packet.
Based on the findings of the court with regards to previous driving history and evidence surrounding the current case, the statutory summary suspension duration may be set for a longer amount of time or driving privileges may be reinstated.
What to do to Reclaim Privileges
If you face allegations of DUI with an Illinois driver's license, it is imperative that you contact an attorney as soon as possible. The earlier we start building a case, the better the likelihood of obtaining the outcome you desire. If you are interested in discussing your situation with a Wheaton, IL DUI defense attorney, contact Davi Law Group, LLC today at (630) 580-6373. We offer several locations successfully serving clients in DuPage, Kane, Cook, Kendall, and Will Counties.
Sources:
https://guardianinterlock.com/blog/harshest-states-vs-leniant-states-dui/
http://www.dmv.org/il-illinois/automotive-law/dui.php
https://www.cyberdriveillinois.com/publications/pdf_publications/dsd_a118.pdf