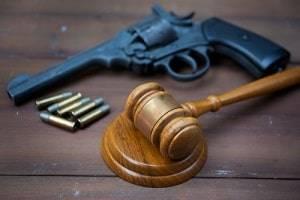 Being charged with any type of violent crime in Illinois can be a scary situation. The uncertainty of the outcome of your case can be a major source of stress for you and your family. Assault and battery are two of the most common violent crimes that occur in Illinois. Depending on the circumstances of the case, you could face a felony charge and many years in prison if convicted. When you are accused of using a weapon during an assault or battery, your penalties often change and become even more serious. The use of a weapon almost always classifies assault and battery charges as aggravated assault or aggravated battery, both of which come with severe criminal consequences.
Aggravated Assault Charges
Assault is a crime that occurs when a person does something that makes another person reasonably believe that he or she will be physically harmed. Typically, basic assault is classified as a Class C misdemeanor. However, when a person uses a firearm or other weapon during the assault, the charge is elevated to aggravated assault.
If the weapon was not fired during the assault, it is typically charged as a Class A misdemeanor, which carries up to one year in prison and up to $2,500 in fines. If the weapon was fired during the assault, it is charged as a Class 4 felony, or a Class 3 felony if the weapon was fired from a motor vehicle. Class 4 felonies carry a possible sentence of one to three years in prison, while Class 3 felonies carry a possible sentence of two to five years in prison. All felonies have a possibility of carrying up to $25,000 in fines.
...