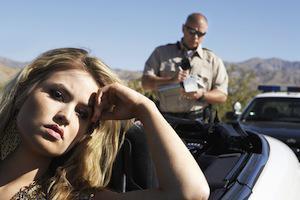 Traffic tickets are often viewed as a minor annoyance. A fine is paid and the driver moves on. Still, there are times when a traffic ticket can have several long-lasting consequences.
Financial Consequences
You may be required to pay more money than what a fine requires when you are issued a ticket. Depending on your record, your insurance rates may also increase. Some unfortunate drivers have found that their insurance rates become so high that they are no longer able to afford to drive.
If you are issued too many tickets in a certain period of time, usually one to two years depending on your age, your driver's license may be suspended. In addition, you will have to pay fees to have your license reinstated. If you have to drive for work, then you could face losing your job as well.
...