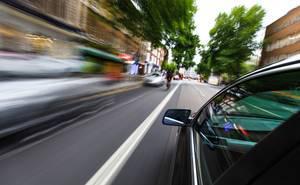 Speeding, no matter how far over the speed limit, is illegal. The reasoning for this is because it puts lives in danger, including your own. Punishments have the potential of being harsh, especially without the right representation. However, if you are charged with speeding in a speed restricted area, such as a construction zone, punishments are exponentially more severe.
What are Speed Restricted Zones?
In all technicalities, it is illegal to speed anywhere, especially as Illinois enforces an "absolute" speed limit law. This law, in short, says that it is illegal to operate a vehicle at a speed over the legal limit by even one mile per hour (MPH). There are a few key areas where the danger of injuring someone is higher. In these locations, law enforcement officials, as well as lawmakers, have agreed that punishments should be more severe to dissuade motorists from driving more than the posted speed limit. These specific areas include construction zones and school zones.
Punishments for Speeding vs. Speed Restricted Area
...