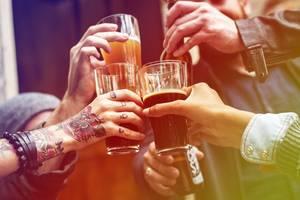 Alcohol can have many pleasurable effects on the body, especially at the start of consumption. The consumer begins to feel calm, confident, relaxed, happy, and sociable. However, at a point that is unique to each individual person, alcohol starts to have negative repercussions on the body.
Finding that small window between relaxation and inebriation is difficult. Those who misjudge and attempt to drive home while impaired are at risk for DUI charges, among other potentially catastrophic results.
The First Drop
During the first sip of alcohol, approximately 33 percent absorbs immediately into the bloodstream via the stomach lining. After that initial reaction, the alcohol begins to make its way into the small intestine, where it slowly seeps into the blood.
...