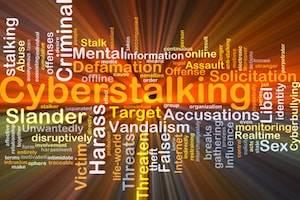 Assault and battery are commonly misconstrued and incorrectly linked together as the same. A battery charge is a physical act of harming another individual. Assault is a verbal or other communication that leads a reasonable person to believe that battery may occur. Both of these charges have been in existence for years, however. With the emergence of the Internet and the advancements of social media, threatening behavior has a new outlet. This year, new laws make cyberstalking more than just annoying, it may be deemed and punished as a hate crime under the right circumstances.
Cyberstalking as a Hate Crime
The definition of cyberstalking is threatening behavior or unwanted advancements directed at someone else by using the Internet or other forms of online communications. It is deliberate, persistent, and personal.
In general, if the behavior becomes threatening enough to another person, cyberstalking charges may ensue which are punishable as a class 4 felony. The charges escalate to a hate crime if any of the following actual or perceived factors come into play:
...