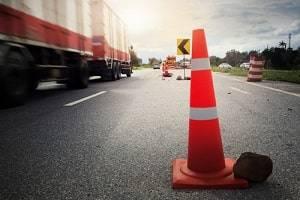 Not all traffic tickets are created equally. While some traffic violations may only result in a monetary fine, others can result in much more severe consequences and even criminal penalties. All traffic offenses are serious, but some traffic violations can become even more consequential depending on the location. According to the Illinois Road and Transportation Builders Association (IRTBA), in 2017, there were a total of 5,423 work zone motor vehicle crashes, resulting in 1,435 injuries and 30 fatalities, many of which were caused by speeding drivers. In Illinois, construction zones are one of those locations in which you could face criminal penalties for actions that would be considered minor violations in other places.
Work Zone Considerations
Some people believe that they do not have to worry about speeding tickets if the work zone is not currently active, but this is incorrect. Even if there are no workers present in the construction zone, you are still required by law to follow the posted speed limit, or you risk the penalties for speeding in a work zone.
Another fact you should consider is that you do not have to be going "aggravated" speeds over the speed limit to feel the effects of a construction zone speeding ticket. If you are caught speeding in a construction zone, you face a minimum of $375 fine for a first offense and a minimum $1,000 fine for a second offense.
...