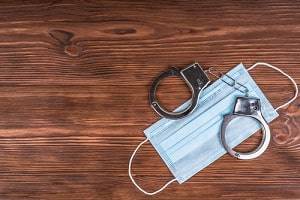 The COVID-19 crisis has been a global emergency, leading to hundreds of thousands of deaths and millions of hospitalizations in the United States alone. In addition to creating health concerns, the pandemic has affected many other aspects of our lives. The ongoing upheaval people are experiencing has led to concerns about increases in the rates of domestic violence. Those who have been accused of committing these types of crimes will want to work with a criminal defense attorney to understand the nature of the charges they may face and their best strategies for defense.
Domestic Violence During the Pandemic
While the COVID-19 pandemic has had a major impact on everyone's lives, its full effects will probably not be understood for at least several years. Advocates have raised concerns about the possibility that domestic violence may increase due to a variety of factors. Financial stress due to job losses, as well as difficulties dealing with issues such as school closures, have caused increased tension in some households. Disagreements between spouses, partners, or other family members may get out of control, leading to claims that one person has committed acts of assault or abuse. In addition to these concerns, requirements to stay at home and avoid social gatherings may have isolated some victims of abuse, leaving them with few options to leave a dangerous situation.
While hard data showing whether domestic violence has increased during the pandemic has not yet been compiled and analyzed, some studies have indicated that instances of violence have been on the rise. Calls to the Illinois domestic violence hotline have increased, with the largest number of calls occurring during the stay-at-home order that took place between March and May of 2020, as well as in the month after the order was lifted. However, some studies have shown that the rates of domestic violence as a whole in the United States have fallen by 50 percent during the pandemic, although some advocates believe that this is because victims are not reporting incidents or are unsure about the resources that are currently available to them.
...