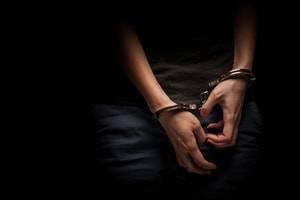 Juveniles who find themselves on the wrong side of the law will have an easier time getting arrest records expunged under a new state law aimed at giving youth a second chance.
The law allows for juvenile criminal records to automatically be expunged for various circumstances without a petition brought by the individual. It also repeals provisions pertaining to court proceedings. At the same time, the law removes the requirement that an individual be 21 years old to be eligible for expungement by petition.
Under the law, records will be expunged after one year for arrests which occurred before an individual's 18th birthday, if the offense was considered a Class 3 felony or would have been a lower offense if committed by an adult. If there was an adjudication of delinquency, records will be automatically expunged two years after the case was closed.
The law also calls for records to be expunged 60 days after the dismissal of a petition of delinquency or a finding of not delinquent, along with the successful termination of an order of supervision. Records will also be expunged in the same duration if the offense was a Class B or C misdemeanor or deemed a lower offense if committed by an adult.
...