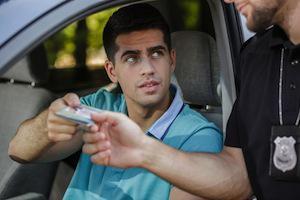 Mistakes occur regularly. Sometimes we forget to do something extremely important, like renewing our car registration on time or paying a ticket. Occasionally, we can become lost in thought and miss a speed traffic sign. However, if these things are overlooked time and again, the suspension of your driver's license or even the revocation of your driving privileges may result. Therefore, it is important to understand the various circumstances that, if handled incorrectly, could result in the loss of all driving privileges, either for a short time or indefinitely.
How Suspension Occurs
In Illinois, there are a variety of reasons that may result in the suspension of your driving privileges. Moreover, it may be surprising to discover that violations do not necessarily need to occur while you are driving, nor do they have to be vehicle related at all. A driver's license may be taken away for the following reasons:
Traffic Violations: Three or more violations are received within a 12 month (one year) period;
Failure to Appear in Court: or otherwise take care of your traffic citation on or before your court date;
Parking Violations: 10 or more parking violations;
Failure to Pay Child Support: The "Deadbeats Don't Drive" Act makes it possible for your license to be suspended due to non-payment of court ordered child support payments;
Tollway Violations: If you do not pay your tollway fees, you will be susceptible to violations and more than five violations, you may be facing suspension;
Safety Responsibility: If the Illinois Secretary of State (SOS) finds you at fault for an accident and you do not have liability insurance, you may then face up to two years of license suspension;
Underage Drinking: The legal drinking age is 21 years of age;
Use of a Fake ID: This is a serious charge and may result in suspension among other consequences; and
DUI: A conviction of a DUI either due to alcohol, drugs, or even prescription medication can be penalized with a suspension.
Penalties
...