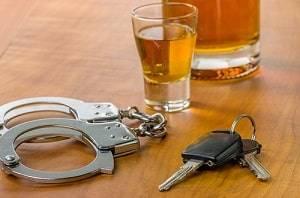 According to the Illinois Secretary of State, more than 26,000 DUI arrests took place across the state in 2018. Drunk driving charges are taken seriously in the state of Illinois, as even a first offense could result in jail time. Being arrested for a DUI can be an intimidating experience because of the uncertainty involved, and it often leaves people with many questions. One of the most common queries people have after their DUI arrest is, "Am I still able to drive?" The answer to this question depends on a variety of factors and how you decide to handle your case. Generally, the answer is yes, with a few considerations that must be made.
Your License Will Still Technically Be Suspended
If you were arrested because a police officer suspected that you were driving under the influence, you will most likely face both administrative and criminal penalties. Administrative penalties are different from criminal penalties and can run concurrently and be administered without being convicted of a crime. A DUI arrest typically results in an administrative driver's license suspension, referred to as a statutory summary suspension.
When you are taken into police custody on suspicion of DUI, you will be asked to complete a chemical test, typically a breath test, to determine your blood alcohol content (BAC). If you fail a chemical test, meaning your BAC is above the legal limit of .08%, or if you refuse to take the chemical test, you will be subject to a statutory summary suspension. The length of time the suspension will be in effect depends on whether or not you refused the test. If you fail the test, you face a six-month suspension, while a refusal will result in a 12-month suspension.
...