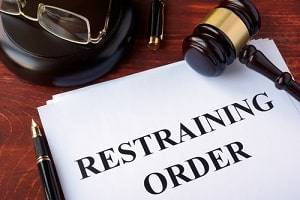 Domestic disputes are an unfortunate reality of many people's lives. Spouses, romantic partners, parents, children, or other family members often get into arguments, and these sometimes escalate to the point where one or more of the people involved do not feel safe. This has become even more of a concern during the COVID-19 pandemic, since many families have been required to remain at home to prevent the spread of infection, and this close, constant proximity may lead to increased tensions between family members. When this is added to stress from the loss of a job, the requirement to provide childcare for children who cannot physically attend school, and other factors, it is no surprise that the rates of domestic violence have increased during this public health crisis.
An accusation of domestic violence can affect a person's life in a variety of ways. In addition to potential criminal charges, an order of protection may also be issued, and this can have far-reaching consequences on the life of the accused, as well as other family members. It is important to understand how Illinois law approaches domestic violence and the steps a person can take to defend against these types of allegations.
Criminal Charges: Domestic Battery and Aggravated Domestic Battery
Accusations of domestic violence do not always lead to criminal charges, but when they do, the specific crime that a person may be charged with is known as domestic battery. This crime is typically charged if a person is accused of knowingly causing bodily harm to a family member or a person in one's household. However, it can also apply in cases involving "physical contact of an insulting or provoking nature," which may include slapping, shoving, or simply poking a finger in someone's chest.
...