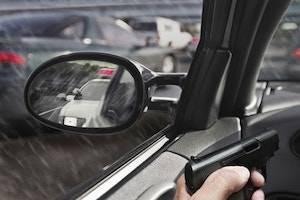 A common way for police to begin a conversation with a suspect is by asking if the suspect knows he or she did something wrong. While some people might think that this is just an officer's way of breaking the ice, it could be that the police officer is trying to get you to make an inculpatory statement about a traffic violation or a more serious crime.
An inculpatory statement is a statement that acknowledges that a person did something illegal. For example, an officer could be trying to get you to admit to speeding or running a red light.
In this situation, people think that if they admit to something then the officer will let them go. This rarely happens.
Your Answer to the Question
...