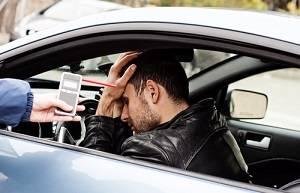 When you are pulled over by a police officer and the officer has a reason to believe that you may be intoxicated, he or she may ask you to submit a blood-alcohol content (BAC) test—most often in the form of a breath test. It is possible for the officer to ask even if he or she does not really suspect that you are drunk, but most such tests—commonly referred to as breathalyzers—are conducted to confirm the officer's suspicions. If an officer in Illinois asks you to take such a test, should you do it? And, what will happen if you refuse? The answers to these questions depend on a number of factors, including when the request is made and what you were doing in the hours leading up to the stop.
Prior to Arrest
The timing of the officer's request is the key element in determining if consequences will apply for refusing a breathalyzer. If you are asked to take the test before any mention of arrest or any other detainment—except for the traffic stop, obviously—you have no obligation to submit to the test. You cannot be prosecuted nor will you face any other penalties for refusing a BAC test at this point.
From a practical standpoint, however, your refusal may arouse the officer's suspicion and prompt him or her to take a more in-depth look at the situation. He or she may look at little closer at your demeanor, speech patterns, and other possible clues that could suggest intoxication. Thus, if you have not been drinking, submitting to a pre-arrest breathalyzer may be the fastest route to getting on with your day.
...