What Constitutes Retail Theft in Illinois?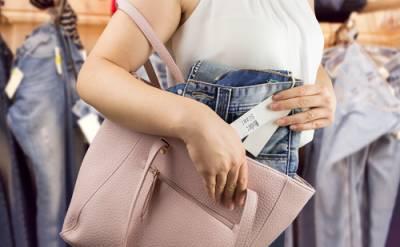 Both retailers and law enforcement take theft very seriously in Illinois. It may seem like a victimless crime, but retail theft hurts the store, and in turn, the economy. If you are caught trying to steal an item from a store, simply paying for the item will not get you off scot-free. Many stores are now pursuing prosecution for shoplifters, and you can be charged with a misdemeanor, or even a felony, depending on the situation.
What Is Retail Theft?
The Illinois Criminal Code of 2012 provides detailed information about criminal laws in Illinois. According to the code, general retail theft occurs when a person takes possession of any merchandise that is displayed or for sale in a retail establishment without paying for the merchandise and with the intention of depriving the retail establishment of the use or benefit of that merchandise. General retail theft is considered to be a Class A misdemeanor if the value of the merchandise is less than $300. In Illinois, Class A misdemeanors carry a sentence of up to one year in jail and up to $2,500 in fines.
Other Ways of Committing Retail Theft
The crime of "retail theft" includes more than just taking an item off a shelf. If you are caught committing any of the following offenses, you can be charged with retail theft:
Price Switching: If you alter, transfer, or remove the price tag or label of an item, with the intention of depriving the merchant of the full value of the item, you commit retail theft.
Removing a Shopping Cart: Shopping carts are the property of the store in which they are in. If you remove a shopping cart from the premises without the permission of the merchant, you can be charged with retail theft.
False Returns: Trying to return an item that you do not actually own in order to obtain cash or gift cards is considered a crime and will lead to retail theft charges.
Possessing a Theft Detection Shielding Device: You can also be charged with retail theft if you use or possess a device meant to shield a product from tripping alarms or sensors when it is taken from a store. Possession of the device is a crime in and of itself because it abets someone in committing theft.
A DuPage County Retail Theft Defense Attorney Can Help
If you have been charged with any form of retail theft, it is imperative that you get help from an experienced and knowledgeable Wheaton, IL retail theft defense lawyer. Often, retail theft will be charged as a misdemeanor crime, but in certain cases, it can lead to felony charges. At the Davi Law Group, LLC, we have extensive experience helping those who have been accused of shoplifting in Illinois. Contact our office today by calling 630-580-6373 to set up a free consultation.
Sources:
http://www.ilga.gov/legislation/ilcs/ilcs4.asp?DocName=072000050HArt%2E+16%2C+Subdiv%2E+10&ActID=1876&ChapterID=53&SeqStart=39600000&SeqEnd=40100000
http://www.ilga.gov/legislation/ilcs/ilcs5.asp?ActID=1999&ChapterID=55