What is Aggravated Battery in DuPage County?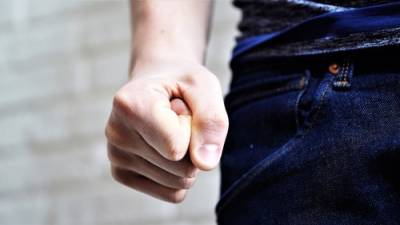 While battery is typically only a misdemeanor in Illinois, aggravated battery is a felony. Battery is defined as causing physical harm to or making physical contact with a person in a way that is insulting or provoking. A single slap or spitting on someone may be considered a simple (misdemeanor) battery. When aggravated battery is charged, it is because there were circumstances present that make the attack much more serious.
Depending on the circumstances, aggravated battery could be charged as anything between a Class 3 felony and a Class X felony - which could carry a life sentence. If you are facing an aggravated battery charge, it is important that you secure excellent legal representation as soon as possible - ideally, before arraignment.
What Circumstances Elevate Simple Battery to Aggravated Battery?
Illinois state law sets out a list of aggravating factors that can cause a battery to be charged as a felony. If you have been charged with aggravated battery, it is probably because the state believes that you battered someone and one of these circumstances was present:
Serious harm - A battery that severely injures the victim aggravates the charge. If the victim suffers great bodily harm, permanent disability, or disfigurement, you could face felony charges.

Deadly weapon - Using a deadly weapon is an aggravating circumstance. This includes guns and knives but is not limited to those items. Any object used as a weapon that could have killed the victim - bricks, power tools, baseball bats, blowtorches - can be considered a deadly weapon.

Protected victim - If the battery was committed against an EMT, a teacher on school grounds, certain corrections staff, or a judge, it can automatically become an aggravated battery.

Vulnerable victim - If your victim was a child, physically handicapped, suffering from a severe and profound mental disability, pregnant, or over 60 years old, you could face felony charges.

Strangulation - Any battery that involves strangulation is a felony. This is largely because strangling a person can easily kill them, even if unintentionally.

Wrong place - If a battery is committed in certain public places, like sports venues and places of worship, it can be elevated to a felony.
These are just a few of the circumstances that can lead to an aggravated battery charge. Attorneys are sometimes able to get aggravated battery charges reduced to batteries by arguing that the aggravating circumstance was not present, or that there are significant mitigating circumstances.
Call a DuPage County Criminal Defense Lawyer
If you are facing aggravated battery charges, your best chance of avoiding serious prison time is to work closely with a Wheaton criminal defense attorney and follow their advice. Davi Law Group, LLC is experienced at helping those charged with felonies achieve the best possible outcome under the circumstances. Call 630-580-6373 for a free consultation.
Source:
https://ilga.gov/legislation/ilcs/fulltext.asp?DocName=072000050K12-3.05