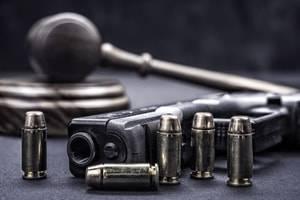 The laws surrounding firearms are under constant debate. Social media and politicians alike frequently use Chicago's notorious criminal history to their advantage in an attempt to sway voters. Somehow, Chicago simultaneously falls on both sides of the gun control debate as a demonstration of the effectiveness of harsher firearm regulations. Meanwhile, Illinois residents find themselves in the middle of this countrywide argument and are left wondering how all of the changes affect current weapons charges.
How Does Illinois Rank?
Chicago became the center of debate once again after a speech claimed that not only did Chicago have the strictest gun laws in the country, but it also has the worst gun violence. Having the most stringent gun laws in the country may have once been valid; however, this is no longer the case.
In 2010, handguns once again became legal within the state followed by the cessation of the state gun law registry in 2013. Without these two laws, Illinois ranks as number 8.
...