Man Convicted of Plotting to Kidnap State's Attorney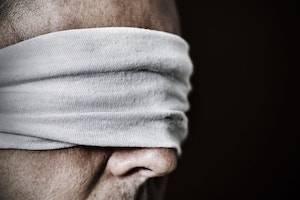 It took a jury less than two hours to convict a man who was charged with plotting to have a state's attorney kidnapped. The defendant was charged with felonies including:
The Plot Thickens
The defendant was accused of attempting to pay $1,000 to kidnap a late assistant state's attorney. However, it does not appear that the defendant acted at random. He was being charged with the murder of his wife.
The investigation into the kidnapping charges began when the defendant conspired with an undercover detective and a jailhouse informant to facilitate the kidnapping of the state's attorney. The defendant wanted his murder charges to go away or be dismissed and was prepared to do anything to accomplish that goal. The defendant had been released on bail in his murder trial where he was charged with killing his estranged wife when the conviction for attempting to kidnap the state's attorney occurred. He has since been remanded into police custody. A special prosecutor has been appointed to the case.
What is Criminal Conspiracy?
You may have heard the term conspiracy to commit murder, or in this case, conspiracy to commit kidnapping. A criminal conspiracy happens when two or more people agree to commit an illegal act. However, they must take affirmative steps in continuation of the conspiracy.
The action taken in furtherance of the conspiracy does not have to be a crime in and of itself. For example, if an individual was to conspire to commit murder, one of the actions taken may be luring an intended victim to a specific location. The act of getting the intended victim to a location is not illegal. However, the reason why the individual lured the victim is illegal as part of a conspiracy.
Why Are Conspiracy Charges Difficult to Defend Against?
The main reason why charges of conspiracy are difficult to defend is because, many times, a conspirator who is apprehended by the police is offered a deal to provide testimony against the other conspirators. The rules of evidence also allow for testimony that would not usually be admissible at trial as statements made by a co-conspirator. Self-interested parties are often given incentives to provide testimony against their co-conspirators such as reduced sentences, witness protection, and in some cases immunity.
Charged With Conspiracy?
A charge of conspiracy is a very serious offense. You can be tried in federal court or state court, and the sentences can be daunting. If you or a loved one has been charged with a serious crime, do not face those charges alone. Contact your dedicated and fearless DuPage County criminal defense attorneys at Davi Law Group, LLC. Contact our office at 630-583-6373 to schedule your initial consultation.
Source:
http://www.kfvs12.com/story/35415690/guilty-as-charged-saline-co-jury-convicts-man-of-plotting-to-kidnap-states-attorney