What Can Happen When You Bounce a Check?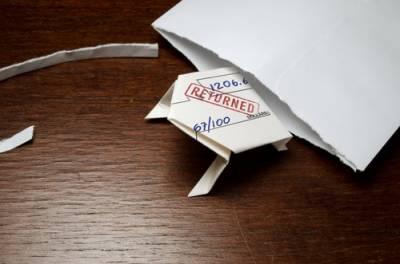 Fewer people physically write out checks today than ever before. The plastic forms of payments are more convenient for quick payments. However, with the ease of payment comes a certain level of forgetfulness when it comes to balancing the checkbook. Even the small sums add up over time, reducing the overall amount of available funds. Mistakes happen when obligations are overlooked, sometimes resulting in what is known as a " bounced check." If this happens in Illinois, you could face criminal charges.
How Does a Check Bounce?

You may be wondering how you bounced a check, especially if you no longer have a checkbook. If you use an online billing payment service through your bank or enter your check information in a payment screen, there is a possibility that your bank will physically mail a check to the biller for processing; a process that may take several days. While there may be money in the account when you send the payment, if the funds are no longer available when it processes, the check will return to the person who tried to cash it rather than their promised money. In other words, it "bounces" back to them. Transactions do not necessarily deduct from the account in the order of payments, either. Financial institutions follow a schedule, allowing higher priority payments to process even before pending transactions.
What Are the Consequences?
A bounced check can happen to anyone. Your bank will post it on your account as insufficient funds or "NSF." If it happens to you, you may want to ignore the situation out of embarrassment. You may also not be sure what to do. First, it is best to communicate directly with the recipient -- that is the person who you tried to pay but did not successfully receive the payment. You will want them to know that you are aware of the situation and find out how the company handles the case. Many companies automatically try to submit the check again, which can cause significant trouble if there are still no funds available. If they present the check to your bank a second time, make enough funds available in the account to cover the outstanding balance. Additionally, your bank and the recipient both have the legal right to charge you a penalty. Consider making payment arrangements if you cannot cover both the outstanding balance and the penalties.
Illinois Involvement
Generally speaking, if your NSF occurred when trying to pay an invoice, it does not fall under the bad check law. However, financial institution fraud occurs when someone intentionally lies or misleads the bank to cheat them out of money or property. The more money owed and the more elaborate the scheme, the harsher the penalties. Also, if there is a history of theft or stolen money, the potential consequences may be stricter still.
Any charges of financial fraud, either big or small, almost always occur due to financial troubles. The attorneys at Davi Law Group, LLC understand your situation and are here to help protect your rights. Call our DuPage County defense attorneys at 630-580-6373 to discuss your options and minimize the potential consequences.
Sources:
https://wallethub.com/edu/bounced-check/13879/
http://www.ilga.gov/legislation/ilcs/fulltext.asp?DocName=072000050K17-1