Are There Any Defenses to an Illinois DUI Charge?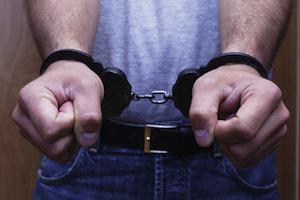 Illinois laws are designed to be tough on people who drive under the influence of alcohol or drugs. Still, sometimes law enforcement makes mistakes. While every case is unique, there are often good defenses to DUI charges. You have a right to a vigorous defense against criminal charges.
Common Defenses to DUI
Prosecutors and law enforcement often present their cases as being based on careful, trained observation and scientific evidence. However, there are often several defenses to DUI charges that demonstrate the real weaknesses in the prosecution's case. Common DUI defenses include the following:
Challenging the initial stop;
Challenging the accuracy of the field sobriety tests;
Challenging the accuracy of the Breathalyzer machine and operation; and
Alternate explanations for watery and bloodshot eyes, flushed skin, and slurred speech.
If you can show that the initial stop by the police officer was illegal, then all the evidence gathered as a result of the illegal stop has to be thrown out of court.
Law enforcement tactics for field sobriety tests and breathalyzers are not foolproof. When a trained and experienced lawyer has a chance to review a case, he or she may find problems with the way the tests were executed, or with breathalyzers—problems with the machine itself.
Many of the textbook signs of alcohol use are also explained away by other medical conditions. If you suffer from certain conditions, you may exhibit one or more signs of being intoxicated in your physical appearance, even though you are sober and are able to drive.
What to Do If You Have Been Arrested for DUI
The best defense to a DUI in Illinois starts when you are pulled over. You will need to show the officer your license and registration and answer questions about your identity and where you live. But, you can exercise your right to remain silent as to any other questions. You should also ask for a lawyer.
You should never lie to a law enforcement officer. However, you can politely decline to perform field sobriety tests and to answer any questions about your driving or how much you had to drink. Even though your license will be suspended, it is usually in your best interests to refuse to take a breath test.
If you have already been arrested for DUI and did perform field sobriety tests or take a breath test, there may still be strong defenses available to you.
You have a Constitutional right to defend yourself against criminal charges, including DUI. If you have been charged with DUI you need to speak with an experienced Wheaton DUI defense lawyer. Do not talk to anyone about your case until you speak to a lawyer. Call Davi Law Group, LLC today to schedule a consultation at 630-580-6373.
Source:
http://www.ilga.gov/legislation/ilcs/fulltext.asp?DocName=062500050K11-501