Do You Lose Your License for a First DUI?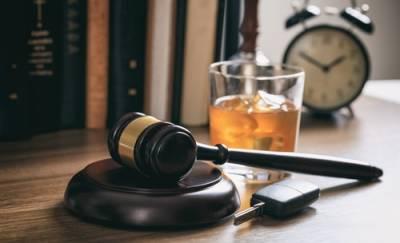 Getting pulled over by police while intoxicated or under the influence of drugs can seriously impact your life, as well as your livelihood if your driving privileges are taken away. While Illinois laws are stringent when it comes to driving under the influence, the state sometimes provides relief for those facing their first DUI charge. Statistics released by the state say around 20 percent of first-time offenders are actually convicted. Many are instead required to comply with court supervision, and possible drug and alcohol counseling or driving school.
To effectively navigate the process and achieve the most positive outcome possible, you do not want to represent yourself in court. You should entrust an experienced DUI attorney to handle this critical juncture in your life. Here is a look at DUI charges, potential penalties, and options for first-time offenders:
DUI in Illinois
In Illinois, driving under the influence is defined as driving a vehicle while impaired by alcohol, or illegal or prescribed drugs. You are considered under the influence if you have a blood-alcohol content (BAC) of .08 or above; a marijuana THC concentration of at least five nanograms per milliliter of blood, or 10 nanograms per milliliter of other bodily fluid; or if you have used another controlled substance or are impaired by medication.
Illinois DUI Penalties
If you fail a chemical test administered by a law enforcement officer, as a first-time offender, you may have your driver's license suspended for six months if convicted. If you refuse a chemical test, you could face a 12-month suspension.
Under both of these circumstances, first-time offenders are often eligible for a monitoring device driving permit for the duration of the suspension period. Under this allowance, a driver may operate their vehicle restriction-free with an installed breath-alcohol ignition interlock device, which tests and visually records the driver prior to starting the vehicle. Program participants are responsible for associated costs – $100 for installation, $80 rental fee per month and $30 monthly monitoring fee.
Anyone charged with DUI that involved death or great bodily harm to another individual is not eligible.
DUI Dismissal
Field sobriety test results are sometimes subjective, and therefore unreliable to establish probable cause for a DUI arrest. You may also have a case in which the breathalyzer used to test BAC at the scene was not accurate if it was improperly conducted, contaminated, or defective.
A DUI attorney can sit down with you to discuss the potential pursuit of these defenses and all available options.
Contact a Skilled DuPage County DUI Lawyer
Getting charged with a first-time DUI does not have to severely impact your life or ability to earn a living if you have the right legal representation. Contact a skilled Wheaton criminal defense attorney at 630-580-6373 if you have been charged with DUI in Cook, DuPage, Kendall, or Kane Counties.
Source:
https://www.cyberdriveillinois.com/publications/pdf_publications/dsd_a118.pdf