Can You Go to Jail for Speeding? Yes.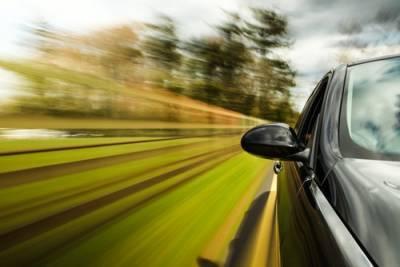 Thrill seekers and lead foot drivers beware: Excessive speeding can land you in jail. Under Illinois law, if you are going at least 26 miles per hour over the posted speed limit, you could face jail time.
The excessive speeding laws in Illinois provide:
Going more than 26-35 mph over the speed limit is a Class B misdemeanor. A Class B misdemeanor is punishable by 180 days in jail and/or up to a $1,500 fine.
Going more than 35 mph over the speed limit is a Class A misdemeanor. A Class A misdemeanor is punishable by up to 365 days in jail and/or up to a $2,500 fine.
The laws on this issue were updated in 2014, so if you have received a speeding ticket beforehand, different rules may apply.
No Supervision Available for Excessive Speeding
If you receive a ticket for driving more than 26 mph over the speed limit, you are not eligible for supervision. Supervision is offered for other traffic violations.
Supervision keeps your driving record clean if you meet certain conditions. Typical terms for supervision include paying all fines, court costs and fees, as well as avoiding other traffic tickets. If these terms are met, the ticket will not count as points on your driving record.
This is a wonderful option for many drivers; however, it is not available to those found guilty of excessive speeding.
Do You Need a Lawyer? Yes.
If you are sentenced to jail time, you must be represented by a lawyer. This is a constitutional requirement. Hence, you must either be represented by competent counsel or you must waive your right to an attorney. If you are sentenced to jail time and were not represented, you may be released from your sentence.
If you are indigent, you will be eligible for a public defender. Many people do not qualify or want the individualized support a private legal practitioner can provide.
An attorney will be able to review your case and look for weaknesses. Additionally, an attorney may be able to get your charges reduced so that you are no longer accused of excessive speeding but rather simple speeding that does not come with jail time.
Contact an Illinois Speeding Ticket Lawyer
If you are facing excessive speeding charges, you should contact a lawyer. These are serious charges, and you do not want to show up to court unprepared.
The DuPage County, IL speeding ticket attorneys are ready to review your case. Contact Davi Law Group, LLC today by calling 630-580-6373. We have several locations that serve clients in DuPage, Kane, Cook, Kendall and Will Counties.
Source:
http://www.ilga.gov/legislation/ilcs/documents/062500050K11-601.5.htm