Understanding the Consequences of Aggravated Speeding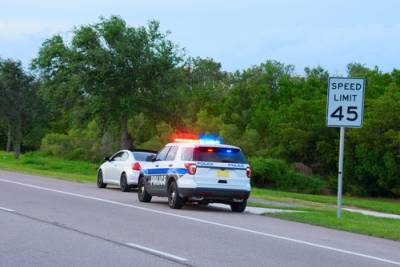 Speeding, in general, can result in serious criminal consequences upon conviction. Aggravated speeding – a heightened charge – can result in even greater penalties, especially if one has had any previous convictions. If you or someone you love is facing aggravated speeding charges in Illinois, the following information can help you better understand the potential consequences. You shall also learn what an experienced attorney may be able to do for you.
Speeding versus Aggravated Speeding
While minor speeding violations are not typically considered a criminal offense, aggravated speeding offenses are. It is this basic truth that creates most of the differences between speeding and aggravated speeding exist. For example, speeding does not typically result in jail time for the defendant but being convicted of aggravated speeding could. Some other possible differences to be aware of include possible jail time and elevated fees and fines. Individuals who plead guilty to or are convicted of aggravated speeding will also receive a misdemeanor conviction on their permanent criminal record. Sadly, this can affect everything from your ability to find a job to the amount you pay each month for automobile insurance.
Consulting an Experienced Attorney Can Help
Because the consequences of an aggravated speeding conviction can be so severe, defendants are encouraged to seek skilled legal assistance with an aggravated speeding case, right from the start. An attorney can protect your rights and interests throughout the criminal process. They can also work to mitigate against the consequences of a criminal speeding conviction. As an example, if there is a previous aggravated speeding conviction on your record but it occurred before court supervision was an option, an attorney may be able to use this as a mitigating factor in your case. As a result, you may be afforded less severe consequences.
Is Court Supervision an Option for You?
Drivers who do not have a prior aggravated speeding conviction may be eligible for court supervision. Though not an agreement to enter in to lightly, it does offer some potential benefits over a conviction. For example, one may be able to avoid jail time if they successfully complete their court supervision period. Furthermore, one can request that the arrest and supervision be expunged from their record, and this can eliminate most (if not all) of the damage that a misdemeanor conviction can have in the life of a convicted individual.
Contact Our Wheaton Aggravated Speeding Lawyers
As seasoned litigators and former criminal prosecutors, Davi Law Group, LLC has the knowledge and skills to aggressively defend you. Do not speak to the authorities until you contact our Wheaton aggravated speeding lawyers for assistance. Call 630-580-6373 and schedule your personalized consultation with us today.
Source:
http://ilga.gov/legislation/ilcs/ilcs4.asp?DocName=062500050HCh%2E+11+Art%2E+VI&ActID=1815&ChapterID=49&SeqStart=118800000&SeqEnd=120300000