Governor Signs Bail Reform Measure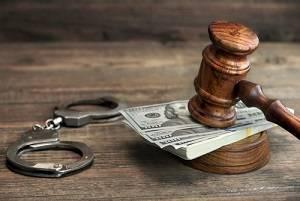 Early last month, Illinois Governor Bruce Rauner signed a bill into law which he believes will transform the state's bail process. Some criminal justice advocates are not buying the positive forecast and instead say these reforms do not do enough.
Current Practices and the New Law
When a person is arrested, the court, in most cases, sets a bail amount that allows the person to get out of jail until the case is decided in a court of law. The point of bail is to act as a guarantee that the person will show up for their court hearings and trial. But many people who advocate for criminal justice reforms say that bail often punishes poor people who simply cannot afford the amount the court sets. Reform advocates believe that bail is generally set far too high, particularly for low-level, non-violent offenses.
Under the new law, if a person has not been able to make bail within seven days, he or she can request a review of the bail amount. The defendant will also receive a $30 per day credit for every day spent behind bars, which will go towards any fines he or she is required to pay if convicted. This new law only applies to misdemeanors and low-level felonies. The new law also gives defendants the right to have an attorney representing them during the bail hearing process.
As he was signing the bill, Governor Rauner pointed out that the new law provides fairness to defendants who are financially struggling to not be forced to sit in jail for months and months waiting for their court date. The hope is that by allowing more people access to affordable bail options, it will help ease the overcrowding problem in Illinois county jails where defendants who cannot make bail are held.
The Bail Process
If you are arrested in DuPage County, there is a process which you will go to in order to qualify for bail. As stated above, a judge will set your bail amount based on the circumstances of the crime for which you are facing charges. In order to be released on bail, a defendant is required to post a 10 percent bond for whatever the amount of bail the judge ordered. For example, if a judge sets your bail at $50,000, you would have to post $5,000 in cash in order to be released.
Unlike other states, Illinois does not allow bail bondsmen companies to issue private bonds and pay bail on behalf of a criminal defendant. The law also prohibits the defendant's attorney from posting bail for his or her client.
Have You Been Charged with a Crime?
If you have been arrested, the first thing you need to do is contact a skilled DuPage County criminal defense attorney. At Davi Law Group, our lawyers have the experience and tools to help you protect your future no matter what type of charges you may be facing. Call 630-580-6373 to schedule your confidential consultation today.
Sources:
https://www.usnews.com/news/best-states/illinois/articles/2017-06-09/illinois-governor-signs-bail-relief-legislation-in-chicago
http://www.ilga.gov/legislation/ilcs/ilcs4.asp?ActID=1966&ChapterID=54&SeqStart=15600000&SeqEnd=18000000