Can I Get an Illinois Arrest Erased from My Record?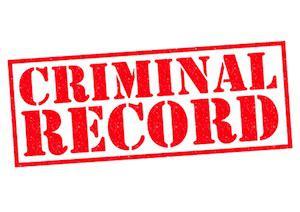 The criminal justice system is built on the idea that every person is innocent until proven guilty. Still, if you have ever been arrested in Illinois, even if you were never convicted, or even charged, you have a criminal record in the system. However, Illinois law provides a way for you to have your record expunged, erasing all traces of any arrests or charges, under certain conditions.
Why Does an Expungement Matter?
We live in a connected world where everyone's data is available to anyone who is willing to look hard enough. When you are arrested or charged, a criminal record is created for you in the system. The records exist even if the case is dropped or you are found not guilty.
Future employers, curious friends, or even strangers looking to harm you can find these records buried in your past. People may make judgments about you without understanding all of the facts.
What Happens When My Records are Expunged?
When you have your record legally expunged it is like the incident never happened. Any electronic entries are destroyed. All physical records are destroyed. All traces of the past are gone from the criminal records system.
If you want to get your records expunged you must first demonstrate that you qualify for an expungement. The process can be technical and time consuming. In some circumstances you may have to wait as long as five years before you can even apply to have your records expunged.
What If I was Convicted of a Small Crime Years Ago?
Not everyone qualifies to have his or her records expunged. If you have been convicted of domestic violence crimes, DUI, or sexual abuse of a minor, you may not be eligible for expungement. Some people, who do not qualify to have their records expunged may qualify to have them sealed.
Records that are sealed are not destroyed, but are kept confidential and only limited access is allowed. Having your records expunged, or even sealed can help you make a clean break from your past and allow you to make a new start.
If you are looking to get your arrests expunged or want to find out more about how to get your criminal conviction sealed, please contact a skilled DuPage County criminal defense attorney. Call the Davi Law Group to schedule your consultation today at 630-580-6373.
Source:
http://www.ilga.gov/legislation/ilcs/ilcs3.asp?ActID=350&ChapterID=5