Assault vs. Aggravated Assault - What is the Difference?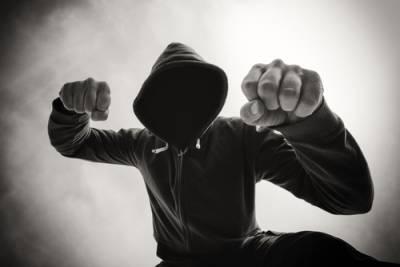 Assault of any kind is a serious offense in the state of Illinois, but the consequences will often depend on the severity of the charge. For example, is the charge related to assault charges or aggravated assault charges? Learn what the differences are between the two, including how they vary in terms of potential consequence, with help from the following information.
Assault in Illinois
The law states that assault is an act in which one causes another person to believe they may be at risk for battery (physical harm). There does not need to be any evidence of harm, nor is one required to make physical contact with a person to be accused of assault. Instead, one can be charged with this act by shaking their fist in someone's face, threatening them with words or body movement, or otherwise causing them to fear they may be in danger of bodily harm.
Straight and basic assault charges are typically considered a Class C misdemeanor. Consequences may include imprisonment for up to 30 days, fines, and possibly even a no-contact orders with the victim. However, individuals who have previous convictions or are charged with aggravated assault may face more serious consequences if they are eventually found guilty.
How Aggravated Assault is Different
Like simple assault, aggravated assault does not require any form of physical evidence on the victim. It is different, however, in the aspect that these charges are typically seen in instances where the alleged offender threatened another individual with something that the courts see as a deadly weapon. Knives and guns are well-known examples of such weapons, but cars and blunt objects may be considered weapons as well. Furthermore, individuals may be charged with aggravated assault if they are hooded, robed, or masked when they commit an assault.
Typically considered a Class A misdemeanor, the consequences of an aggravated assault may include imprisonment for up to one year and fines of up to $2,500. However, if the individual has any previous infractions, or if the offense is elevated to a felony, the defendant may face up to three years in prison.
Fighting Back Against the Charges
When your freedom and life are on the line, it is critical that you have an experienced legal advocate on your side. The Davi Law Group, LLC is the firm to remember. Dedicated to your best interests, our DuPage County criminal defense lawyers will aggressively pursue the most favorable outcome possible in your case. At every turn, we protect your rights. To get started, schedule a personalized consultation. Call our offices at 630-580-6373 today.
Sources:
http://www.illinoiscourts.gov/CircuitCourt/CriminalJuryInstructions/CRIM%2011.00.pdf
http://www.ilga.gov/legislation/ilcs/fulltext.asp?DocName=072000050K12-2