Illinois Fake ID Laws Can Mean Real Trouble for Violators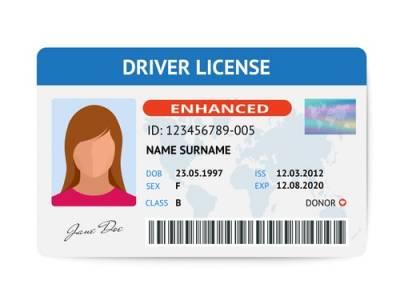 Whether at college or in their hometown, young adults are often tempted to do whatever it takes to get into bars before they turn 21 years old, the legal drinking age in Illinois and across the U.S.
That desire leads some to acquire fake identification. This may include using someone else's ID as their own, presenting another person's information at an Illinois license branch to get a new ID, or obtaining one through an individual or business that sells them. While it might seem like a victimless crime in order to have some fun, the state of Illinois does not see it that way.
Fake ID Penalties
In Illinois, it is illegal to possess, use, distribute, or help someone get a fake driver's license or ID card. At a minimum, your license can be suspended for up to a year for any of those offenses.
You could be charged with a Class A misdemeanor, with up to a year in jail and a $2,500 fine for:
Providing your ID to someone for unlawful use;
Using or displaying an ID issued to another person;
Possessing a fictitious state-issued license obtained through fraudulent means, including the use of someone else's information to get it;
Possessing or providing identification with the purpose of getting a fictitious ID;
Altering any driver's license or ID; and
If convicted of any of these crimes, a subsequent conviction becomes a Class 4 felony.
You can also be charged with a Class 4 felony with up to three years' incarceration and fines of $25,000 for:
Possessing a fraudulent Illinois ID created by someone other than a state government office;
Possessing equipment used to reproduce a state-issued ID; and
Manufacturing, advertising or selling fake IDs.
A repeated conviction of any of these charges becomes a Class 3 felony, punishable up to seven years in prison and $25,000 in fines.
Contact a DuPage County Criminal Defense Attorney
With driving privilege revocation on top of other potential modes of restitution, getting caught with a fake ID can put a serious burden on a young adult's ability to go to school and work. A conviction for the possession, manufacture, or sale of reproduced state IDs can severely impact someone's long-term future. If your child faces any of these charges in Cook, DuPage, Kane or Kendall Counties, contact an experienced Wheaton defense attorney at Davi Law Group, LLC who can help protect their rights and plan the best course of legal action. Call 630-580-6373 for a free consultation.
Source:
https://www2.illinois.gov/ilcc/All%20documents%20site%20wide/Education/Under%2021/Materials/MinorFakeIdEnglish.pdf