Illinois Firearms Crimes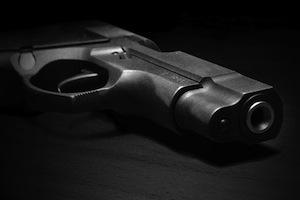 Illinois has some of the strictest firearms regulations in the country. Up until a key court ruling a few years ago, Illinois was the only state not to allow citizens to carry a concealed weapon under any circumstances. Even though Illinois now has a concealed weapons law, there are still many ways to violate the state's firearms laws.
How to Legally Possess a Gun
Illinois requires anyone wanting to possess a gun to first obtain a Firearms Owner Identification Document (FOID). To get a FOID you have to submit to a background check and complete an application. The background check includes both a mental health check and a criminal background check.
Legal Consequences for Unlawful Possession of a Firearm
If you are found in possession of a firearm and do not have a FOID, but are eligible for one, you can be found guilty of a Class A misdemeanor. This means you could be sentenced to a maximum of one year in jail.
If you do not have a FOID and you would not be eligible for one, possessing a firearm is a Class 3 felony. If convicted you could face a maximum of two to five years in prison.
If you have a felony conviction, then it is a separate crime to be in possession of a firearm.
Enhanced Penalties When a Gun is Used in a Crime
Illinois also has several enhanced penalties when guns are used in the commission of a crime. Many crimes that are normally misdemeanors, such as assault and battery, become serious felonies when a gun is used to commit the crime. Instead of a maximum penalty of a year in jail for a misdemeanor, you would be looking at a maximum penalty of between three and seven years in prison.
Many theft crimes are misdemeanors or low-level felonies. However, if a gun is used the crime becomes a robbery, one of the most serious felonies. Robberies are considered a violent crime, even if no one is hurt.
If you have been accused of a firearms crime you need to consult with a lawyer. Never talk to anyone about your case until you have spoken to a knowledgeable Wheaton criminal defense lawyer. Call Davi Law Group, LLC today to schedule a consultation at 630-580-6373. Even if you have not been arrested, and have only been accused of a crime, you need to meet with a lawyer right away.
Sources:
http://www.ilga.gov/legislation/ilcs/ilcs3.asp?ChapterID=53&ActID=1876
http://www.ilga.gov/legislation/ilcs/ilcs3.asp?ActID=1657&ChapterID=39