Penalties for Driving on a Suspended License in Illinois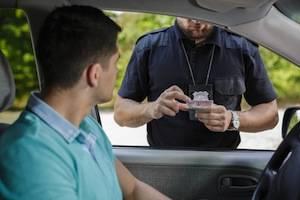 A suspension of your license means that the state of Illinois has temporarily removed your driving privileges. No matter the cause, unless your license is permanently revoked, your privileges are restorable, either after the set amount of time has elapsed or once the court deems your eligibility again.
Suspension occurs for a wide variety of reasons, including anything from speeding tickets to delinquent child support payments. If you drive on a suspended license, however, then you are likely to face additional, more serious penalties.
How Did My License Get Suspended in the First Place?
License suspension in Illinois is a frequent occurrence. If you fail to pay ticketed fines, such as parking fines or toll charges for an excessive amount of time, your license is jeopardized. Non-driving related offenses put you at risk as well, such as failure to pay child support or breaking visitation regulations. Other behaviors that can result in a suspension include:
Conviction of three or more traffic offenses in less than one year;
Repeated vehicle accidents;
Being found at-fault for an accident resulting in death or serious injuries;
Evading a police officer; and
Conviction of crimes while driving, including alcohol or drug related offenses.
What if I Drive?
A license is only a card that remains in your wallet; it is not necessary for the functional purposes of a car like keys or an engine. While there is no preventative measure in place to ensure your vehicle remains inoperable to you during a suspension, penalties are in place if you are caught driving. Penalties for operating a motor vehicle while under suspension include:
Petty offense resulting in a $500.00 fine;
Class A misdemeanor with a maximum of a $2,500.00 fine and up to one year in jail; and
Class 4 felony with a maximum of a $25,000.00 fine and up to three years in prison.
What About Me?
The ranges of penalties are drastic. The potential penalties for your case are dependent on the circumstances surrounding both the reason for the original suspension as well as the incident causing the discovery of you driving without a license the second round. Additionally, multiple previous convictions of driving with a suspended play a role as well. If you are interested in discussing your case and potential penalties with a DuPage County, IL traffic violation attorney, contact Davi Law Group, LLC today by calling (630) 580-6373. We offer several locations successfully serving clients in DuPage, Kane, Cook, Kendall, and Will Counties.
Sources:
http://www.ilga.gov/legislation/ilcs/fulltext.asp?DocName=062500050K7-702
http://www.ilga.gov/legislation/ilcs/fulltext.asp?DocName=062500050K6-306.5
http://www.ilga.gov/legislation/ilcs/fulltext.asp?DocName=062500050K6-303