Involuntary Manslaughter or Reckless Homicide in Illinois?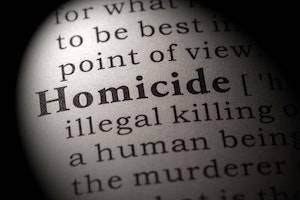 While the concept of negligence is commonly used within the context of civil law, Illinois law has provisions that encompass negligent behavior with criminal consequences and sentences.
In DuPage County, an individual can be charged criminally and sued civilly for the same conduct. Both Illinois statutes for involuntary manslaughter and reckless homicide involve the unintentional killing of another through a negligent or reckless act. However, involuntary manslaughter and reckless homicide are two charges with an important distinction.
Courts across the country in different jurisdictions make a distinction between whether the act was negligent or reckless to determine whether the prosecutor is going to pursue a case using the involuntary manslaughter statute, or a reckless homicide statute.
How Does Illinois Make a Distinction?
Illinois makes their distinction primarily based on the act itself, such as if the act was reckless and included the following:
Unintentionally kills someone, without legal justification, without a vehicle the crime is involuntary manslaughter; or
Unintentionally kills someone, without legal justification, with a vehicle the crime is reckless homicide.
How Do I Know if the Act was Reckless?
The word "reckless" is used differently in the criminal law context. Under Illinois law, an act is considered reckless when the defendant has a conscious understanding of the risk involved in his or her actions and deviates from the standard of conduct of which a normal law abiding citizen would adhere.
In Illinois, when you are convicted of involuntary manslaughter or reckless homicide, you have committed a Class 3 felony. There are circumstances that may cause the crime to be upgraded to a Class 2 felony. For example, if the reckless homicide occurred in a construction or school zone, the Class 3 felony may turn into a Class 2 felony. Other factors include how many victims were involved and if the chain of events links the conduct of the defendant to the unintentional deaths of at least two victims.
How Will a Lawyer Defend These Kinds of Cases?
First, a lawyer will want to sit down and note the facts with regard to what happened. Weather conditions, time of day or night, and changes to the surrounding environment can all be used to help defend your case. A common defense to involuntary manslaughter or reckless homicide is to argue that the defendant's actions do not rise to the level of reckless activity.
Contact a Skilled Legal Professional for Help
If you are facing criminal charges involving reckless homicide or involuntary manslaughter, you need a dedicated and relentless DuPage County criminal defense attorney to help you fight your charges. Do not let one reckless act ruin your life. Call Davi Law Group, LLC at 630-580-6373. Our experienced lawyers can answer your questions and plan your defense.
Source:
http://ilga.gov/legislation/ilcs/fulltext.asp?DocName=072000050K9-3