Top 5 Causes of Mistaken Arrests in DuPage County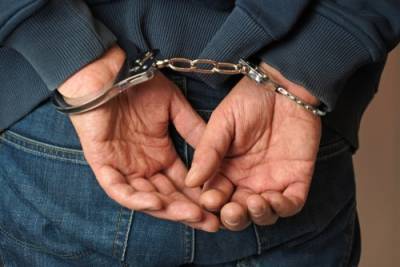 There is a very good reason that every defendant is considered innocent until proven guilty - some of them are indeed genuinely innocent of the crime they are accused of. Getting arrested and charged is going to be unpleasant no matter what, but winding up in handcuffs over something you did not do can be downright traumatic. Getting accused of something you flat-out did not do is a horrible feeling. Actually facing criminal prosecution for a crime you are not guilty of is terrifying.
If you have found yourself in this situation, it is important that you secure strong legal representation. Do not count on the situation to sort itself out. People can and do get wrongfully convicted and imprisoned.
What Causes Innocent People to Get Charged With Crimes?
Mistaken arrests can happen for a variety of reasons. A strong defense is necessary, even if you did not commit the crime. Reasons innocent people can be charged with crimes include:
Misidentification - Crime victims may identify the wrong person as the perpetrator. You may simply happen to resemble an offender, or be wearing a similar outfit. This is particularly likely to happen if you are arrested near the crime scene and soon after the crime. While the techniques police may use to help a victim identify the perpetrator using photographs have improved, misidentification is still possible.

False allegations - If someone makes a false accusation against you, there is a chance that they will be believed and you will be arrested. Accusations of domestic violence during contentious divorce or child custody proceedings are a very common example.

Unintentional possession - You may not have been aware that an illegal substance or weapon was left in your home or car. A friend or relative could have left their prescription medication behind after visiting you. In other cases, another person could be intentionally using you to carry out an illegal act without your knowledge.

Malicious conduct - Police officers do sometimes make malicious arrests. This is a serious form of police misconduct. Defending those who were wrongfully arrested in this way can be difficult - but it is possible.

Inaccurate DUI tests - If your balance is a little off or you have certain medical conditions that affect your eye movement, you could get arrested on suspicion of driving while intoxicated while perfectly sober. Even chemical testing can produce false results.
The bottom line is that you do not need to commit a crime to be charged with one. If this happens to you, it may be in your best interest to contact a lawyer as soon as possible in order to start building a defense.
Call a DuPage County Criminal Defense Attorney
Davi Law Group, LLC is skilled at handling false charges. Our Wheaton criminal defense lawyers will fight to clear your name. Call 630-580-6373 for a free consultation.
Source:
https://innocenceproject.org/eyewitness-identification-reform/