What is the Difference Between Joyriding and Stealing a Car?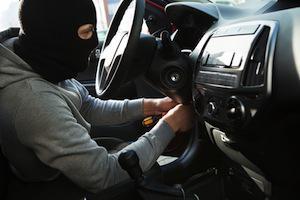 One of the key elements in charging most crimes is the intent of the person accused of committing the crime. When a crime is committed, your intention can make all the difference—not only with regard to the crimes you are charged with, but also in what the prosecutor will be able to prove in court. One area where intent is particularly important is when a car goes missing.
What is Car Theft?
In Illinois, car theft is handled under the state's general theft law. There is not a special statute for motor vehicle theft. The theft statute requires the intention to permanently deprive the rightful owner of the use or the benefit of the property. Permanently depriving the owner of the use or the benefit of a car may take many different forms. Taking a car and selling it to someone else would be considered theft. Taking a car and then driving it into a lake would also be considered theft. Both of these actions show that there was an intention to permanently deprive the owner of his or her car.
What is Joyriding?
If someone takes, or enters, a car that he or she does not have a legal right to, without the consent of the owner, the person commits the crime of trespass to property. When someone uses a car that he or she has no right to for a "joyride," but brings the car back, then he or she will have committed the crime of trespass to property.
If you were to take a car and then park the car across the street from the owner's house, you most likely would be charged with trespass to property instead of theft. However, the situation becomes less clear the harder you make it for the owner to find his or her car. At some point you may be charged with theft instead of trespass to property.
Penalties
Theft can be prosecuted as either a misdemeanor or a felony. Moreover, criminal consequences for theft are more serious when the car is more valuable. While misdemeanor theft is only punishable by up to a year in jail and a $2,500 fine, felony theft can be punishable by a year to seven years or more in prison and a $25,000 fine. If the property is valued at more than $500, you will be charged with felony theft. Trespass to property is a misdemeanor.
If you have been charged with a crime you need to speak with an experienced Wheaton criminal defense attorney immediately. Do not talk to anyone about your case until you speak to an attorney. Call Davi Law Group, LLC today to schedule a consultation at 630-580-6373.
Source:
http://www.ilga.gov/legislation/ilcs/ilcs4.asp?ActID=1876&ChapterID=53&SeqStart=36500000&SeqEnd=39200000