Find Out Whether the Knife You Carry is Illegal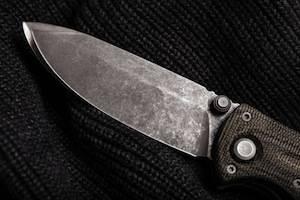 Guns are subject to many regulations, and gun laws are hotly debated. Therefore, with all the focus on guns, it is easy to forget that knives are subject to regulations and in some cases are illegal.
There are several reasons to lawfully carry a knife, and knife collecting itself is not illegal. They are useful tools to many people's professions and hobbies such as hunting. However, what one person may view as an eccentric or rare knife, the law may view as illegal.
It is important to determine if the knives you carry are illegal. If an officer sees you carrying an illegal knife or sees the knife in plain view in your car, the officer could use that as justification for a search of your body or car.
What Knives Are Legal
The following knives are legal to possess:
Balisong or butterfly knives;
Disguised knives such as cane knives, belt knives and lipstick knives;
Throwing knives; and
Bowie knives and other large knives.
What Knives Are Illegal
Illinois has banned knives with switchblades. Switchblades open automatically when a button, spring or another mechanism on the knife's handle is pressed. Illinois has also banned ballistic knives. Ballistic knives propel a knife blade as a projectile through the use of a spring, elastic band or compressed gas. Any knife that is possessed with the intent to harm another or break a law using is also illegal, even if the knife would be otherwise legal. Brass knuckles are also illegal in Illinois. Finally, a person is considered armed with a dangerous weapon when he or she carries a blade at least three inches long.
Punishment
Simply possessing an illegal knife is typically considered to be a Class A misdemeanor, which is punishable by up to one year in jail and/or a fine of up to $2,500. There could be stiffer sentences if the knife was found in a protected place such as a school, public housing development or a courthouse. Every case is different, and a skilled Illinois criminal lawyer will be able to give you individualized advice.
Contact an Illinois Weapons Charge Lawyer
If you have been charged with a crime in Illinois, you should exercise your right to competent counsel. You should not have any lingering questions about your criminal case.
If you are interested in discussing your charges or situation with a DuPage County, IL criminal law attorney, contact Davi Law Group, LLC today by calling (630) 580-6373. We have several locations that serve clients in DuPage, Kane, Cook, Kendall and Will Counties.
Source:
http://www.ilga.gov/legislation/ilcs/fulltext.asp?DocName=072000050K24-1