Eligibility for Monitoring Device Driving Permit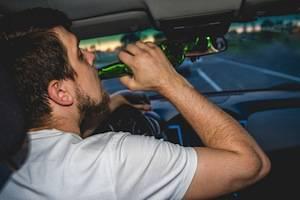 Driving under the influence of drugs or alcohol is considered a serious offense no matter where you live in the United States. However, in Illinois, punishments have the potential to be harsher than other states. The Illinois State Police site DUI as the cause of hundreds of deaths annually and hundreds more seriously injured and even disabled. Also with this reasoning, judges often enact strict, life-altering punishments upon conviction. With proper legal knowledge and etiquette, it is possible to receive a lesser penalty or special permissions, such as a Monitoring Device Driving Permit.
Standard Penalties
Along with a price hike in your insurance premiums, points on your license, and a mark on your record, there are additional penalties that can ensue after being formally found guilty of a DUI. For a first time conviction, these penalties include:
Minimum loss of driving privileges for one year;
Incarceration of up to one year; and
Fines of up to $2,500.
Your Driving Privileges Are Important!
Owning and operating a personal vehicle is a luxury that many Americans have. While it is not a requirement for transportation, the convenience of owning one is well worth the investment of thousands of dollars. Having this privilege taken away because of one incident is a shock to your daily routine and can lead to a breakdown of an individual. The law can be forgiving in this aspect because a personal vehicle is necessary to complete many tasks, such as going to work, taking children to school, and picking up groceries. For first time offenses, a specialized driving permit, known as a Monitoring Device Driving Permit (MDDP) is available. This program allows individuals convicted of a DUI to drive 24-hours a day, even during the statutory summary suspension.
Eligibility Requirements
As is to be expected, MDDPs are not available to everyone. Certain conditions must be met, which include the following:
The individual must be over the age of 18;
The individual must be a first-time offender;
His or her license must otherwise be valid;
DUI must not have resulted in death or great bodily harm; and
Eligibility is not valid for commercial driver's license.
If you or a loved one have been arrested for a DUI, it is important to contact an attorney immediately. The sooner communication begins, the better your odds become for lighter sentencing or case dismissal. All of the circumstances surrounding your case are essential—what may seem irrelevant to you may end up changing your future. Having a skilled lawyer on your side to detect the relevant information and find flaws in the prosecution can be life altering.
If you are interested in speaking with an experienced Wheaton, IL DUI defense attorney, please contact Davi Law Group, LLC today at one of our four offices in Chicago, Wheaton, Joliet, and Warrenville by calling (630) 580-6373. We serve clients throughout DuPage, Kane, Will, Cook, and Kendall Counties.
Sources:
https://www.cyberdriveillinois.com/departments/BAIID/mddp.html
http://www.cyberdriveillinois.com/publications/pdf_publications/baiid17.pdf
http://www.isp.state.il.us/traffic/drnkdriving.cfm