Self-Defense or Assault and Battery?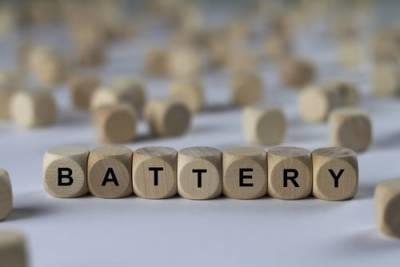 Assault and battery charges are undoubtedly harsh accusations with potentially hefty consequences. However, dependant on the circumstances surrounding the case, there are a large number of potential defenses. Time and again, clients approach us with the genuine belief that they were the victim in the situation, rather than what the charges claim. Self-defense is one of the best defenses in violent crime cases, as long as there is supporting evidence. The following evidence must be present to build a winning argument.
A Threat of Harmful Force Existed
Even if you believe you were in danger and acted out of self-preservation, the threat must exist. If the opposition is no reasonable match, either by size, age, or other factors, an affirmative defense argument is more difficult to prove. However, even if your accuser is smaller in stature and weight, if they back you into a corner and raise a hand, you may be right to push them back to gain room to exit the situation.
You Feared Harm for Yourself or Someone Else
It is essential to establish your level of fear or concern for the impending assault, as well as the amount of force threatened, and any other details. Were you fearful of a severe attack, kidnapping, or sexual assault? Was the impending attack immediate?
You Did Not Instigate the Attack
If you instigated the altercation, proving self-defense is more complicated and will rely heavily on other information gathered from witnesses and experts. If, for example, you were in a heated argument and said things you did not mean, then proceeded to attempt to retreat from the situation and made your peaceful intentions known, you may still have a defense claim.
Walking Away Was Not an Option
It is essential to try to find all options to exit the situation both physically and verbally to make it clear you have no interest in fighting. If your accuser did not allow you to remove yourself from the scene either by pursuing you or backing you to a wall, your defense claim might be viable.
You Used Reasonable Force
If all of the above situations are true and yet your accuser proceeded with their attack, you are within your rights to defend yourself with an equal response. For instance, a fair response to a punch is not to draw a gun; it may be to punch. However, if your attacker slapped you and you either held their arms to prevent another slap or pushed them back to create room between you, you may be within your rights. If grabbing the attacker's arm resulted in a broken bone, there may be grounds for excessive force.
Your Attorney Will Help
If you face assault, battery, or domestic violence accusations, a DuPage County defense attorney will gather the evidence in your case necessary to establish facts in your favor. Attempting to do this yourself is difficult because the evidence is often poorly preserved by police at the crime scene, yet an experienced lawyer will find the truth. The attorneys at Davi Law Group, LLC will gather witness statements, expert examinations, and physical actions, effects, and motions, linking them with your background information provided by your friends and family to build a strong defense. Discover your options today by calling 630-580-6373 to schedule your initial consult.
Source:
http://www.ilga.gov/legislation/ilcs/ilcs3.asp?ActID=2817