Orders of Protection in Domestic Violence Cases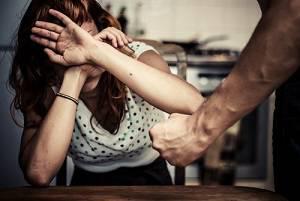 Domestic violence continues to be a topic that is difficult for many people to talk about, which works in favor of the accused if the person making such allegations chooses not to spread potentially inaccurate details. However, when an accusation is made public, the ramifications can be life-altering and can potentially devastate the future. When an individual under suspicion is falsely accused of domestic violence and an order of protection is enacted, it can become difficult to resolve the situation on your own.
What Is an Order of Protection?
An order of protection is a civil injunction that provides protection to a victim of domestic violence to protect themselves and any children from further harm. According to the Illinois Domestic Violence Act, domestic violence is comprised of:
Hitting;
Choking;
Kicking;
Threatening;
Harassing; or
Interfering with the personal liberty of another person.
The primary factor that qualifies a violent or harassing act as domestic violence is the person accused of the abuse. The victim and the person charged do not have any substantial previous relationship to classify under other, more general definitions of violence. However, if they have a more personal relationship, then the behavior is likely to be pushed into the more harshly punished realm of domestic violence.
What Can You Do?
Arguably, orders of protection are often issued under false pretenses. They are useful and necessary if someone's life and well-being are in danger, not as a tool in a custody battle. However, a judge cannot immediately disprove any allegations and therefore are likely to issue the order. If the complaints are false, the accuser may be penalized by the following:
Paying the attorney's fees for the accused;
Paying reasonable expenses to the defendant; and
The false charge will reflect poorly on the party in any court case.
When an order of protection has been issued against you, it is advisable to follow the directions as closely as possible. Failing to do so may result in further charges and harsher judgment during the domestic violence case as a whole. Unfortunately, even if these allegations are proven to be untrue, they are permanently on a criminal record which may result in fewer job opportunities and crediting options. Having them removed through expungement or having the record sealed may be a viable option to restore hope for the future.
If someone has accused you or someone you care about of domestic violence, it is imperative that you speak to an accomplished legal professional. Each case is different and potential defenses depend entirely on the individual details of the events that have taken place and how those specifics can influence your cause. If you are interested in discussing the incident and possible options with a Wheaton, IL criminal defense attorney, contact the Davi Law Group, LLC today at (630) 580-6373. From our offices in Wheaton, Warrenville, Joliet, and Chicago, we serve clients throughout DuPage, Kane, Will, Cook and Kendall Counties.
Sources:
http://www.illinoisattorneygeneral.gov/women/victims.html
http://www.ilga.gov/legislation/ilcs/ilcs4.asp?ActID=2100&ChapterID=59&SeqStart=500000&SeqEnd=4200000