Stop and Frisk in Illinois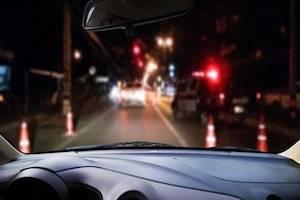 A stop and frisk occurs when a policer officer has a reasonable suspicion that you are going to commit or have already committed a crime. Therefore, the officer stops and searches you. Various states across the nation have stop and frisk policies. However, these policies have come under scrutiny as opponents argue that they target people of color disproportionately and are ineffective at curbing violent crime.
Why Do Police Officers Conduct Stop and Frisk Searches?
The short answer is is that a stop and frisk is conducted in order to gather evidence for a crime in which the police have a reasonable suspicion has occurred or is in the process of occurring. The theory law enforcement relies on is that there are circumstances in which they would ordinarily need to obtain a warrant to conduct a search. However, due to the nature of the crime they are investigating, doing so would substantially impede law enforcement's ability to gather the evidence before it is destroyed or before a member of the public is injured.
Why Are Stop and Frisk Searches Controversial?
Stop and frisk policies have come under so much scrutiny due to the the way the law is written and implemented. For example, in Chicago, a police officer must have a reasonable suspicion that you have committed a crime to conduct the stop and frisk, also referred to as a Terry stop. That simple mandate gives rise to much debate about what a "reasonable suspicion" is.
Opponents of stop and frisk policies often argue that the broad terminology of "reasonable suspicion" gives police the discretion to stop anyone whom they feel looks suspicious—the entire public is placed at risk for unwanted, and often unnecessary, contact and intrusion of the police.
Do Stop and Frisk Searches Reduce Crime?
This is a major point of debate between those who support stop and frisk searches and those who argue against them. Advocates of stop and frisk searches argue that it increases police presence in high crime areas which acts as a deterrent effect. They also point to the amount of citations and arrests that occur because of stop and frisk searches.
On the other side of the argument, opponents argue that stop and frisk searches do not actually reduce violent crime. They also point to the fact that stop and frisk searches primarily happen to people of color in low income neighborhoods. Crime statistics indicate that recreational use of controlled substances in communities of color occurs at the same levels in more affluent neighborhoods. Therefore, this begs the question of why the police choose to have a presence in one community over the other if it is nonviolent crime they are targeting.
What Do I Do if I Am Stopped for a Stop and Frisk Search?
If you are arrested or given a citation after a stop and frisk search, contact the skilled Cook County criminal defense attorneys at Davi Law Group, LLC. Our experienced and dedicated team will challenge every aspect of the reasonableness of your search and tirelessly protect your rights. Call our Chicago Office today at 312-985-5676 and schedule your consultation today.
Source:
http://www.aclu-il.org/wp-content/uploads/2015/03/ACLU_StopandFrisk_6.pdf