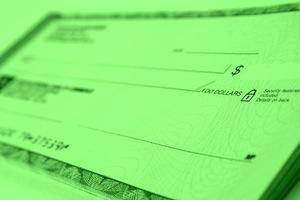 If you bounce a check, it may result in more than just an issue with your bank and the retailer you tried to pay. You may find yourself under arrest and charged with a crime. Even though fewer and fewer people use paper checks, people are charged with different crimes relating to writing bad checks every year.
When is Writing a Bad Check More Than Just a Civil Issue?
When a merchant receives notice that your check bounced, he or she may decide to report you to law enforcement. Writing a check when there are not sufficient funds in your account for the check to clear may fall under the Illinois category of crimes known as deceptive practices.
The law presumes that you knew your check would bounce if there was not sufficient funds in your account when you wrote or delivered the check. You will have the chance to rebut this presumption with your own evidence.
...