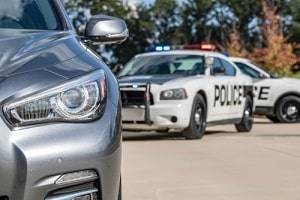 Getting pulled over when you are driving is never a good feeling. You may be worried about the ticket price of the traffic violation or be concerned about the other consequences that may follow. As of late, Americans have become increasingly concerned about their personal safety during interactions with law enforcement. With racial tensions at an all-time high and police-civilian interactions especially contentious, routine traffic stops can make many drivers more nervous than normal.
When being pulled over, it is important to remember that police officers are equally as cautious about potential dangers as the driver. Police officers risk their lives on a daily basis, and many have seen their friends and co-workers get severely or fatally injured while on the job. In order to put both the police officer and driver at ease, it is important that Illinois drivers adhere to the following guidelines.
How to Interact With an Officer
The way that you engage with a police officer as he or she approaches your vehicle can quickly determine how smoothly your interaction will proceed. Depending on your tone, attitude, and actions, your conversation with the police officer can end with a warning, ticket, or arrest. In order to avoid escalating your interaction with the officer, consider the following guidelines:
...