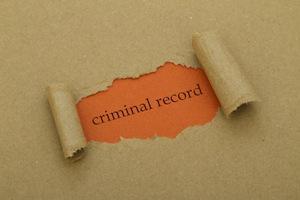 If you have a criminal record, you may have discovered first hand how it can affect daily activities. A criminal record may prohibit you from securing gainful employment, it may affect your dating life, and it may even impact your ability to enjoy activities with your children. There are a wide variety of reasons why you may be interested in clearing your record. However, the question remains how one goes about removing those pesky details. The answer lies within expungement and sealing.
Expungement vs. Sealing
Expungement is a the legal process of requesting that a criminal record be wiped entirely clean. If a judge approves your expungement request, and the Illinois State Police are ordered to "expunge" your record, then the Illinois State Police and the arresting agency will either return the records to you or destroy the records entirely.
If, during the court hearing, the judge orders that the record be "impounded," then the result is a bit different. While criminal records will be unavailable to the general public, for law enforcement or criminal investigation purposes, the records will still be available. This is what is known as "sealing" your record. In this circumstance, only the arresting agency will return or destroy the information. However, the records will still be available to the Illinois State Police.
...